The correct insurance allows your company to stay in business. KLF will create a manageable and cost effective way to safeguard against all aspects of a business' risk - and will tailor policies to your needs.
With more than 25 years of experience providing specialist farming insurance, KLF has a genuine understanding of the needs of farmers and can tailor agricultural cover specifically for you.

KLF's claims service has an exceptional record with a 99% success rate. Making a claim should be a simple, stress-free process for you - and our job is to manage this procedure with care and attention.
About us
Our ethos is simple; deliver the right insurance for the needs of your business. There can be no universal or all-embracing solution for insurance. This is why we tailor our products and services to you and then suggest a comprehensive and cost competitive package.
KLF Insurance Brokers Limited is an independent insurance specialist based in Shrewsbury, Shropshire, offering an extensive portfolio of commercial and agricultural insurance packages. Whether you're a financial, oil refinery, corporate, pharmaceutical, construction, environmental, childcare or agricultural business, KLF has the wealth of expertise and more than 30 years experience to really deliver results.
Insurance is not just a matter of insuring against storm damage or theft, it can be used to protect your companies ability to stay in business should the worst happen and to support your business resumption plan. At KLF, our meticulous and thorough approach means that when it comes to insurance, there is no detail that we have not considered. Our exemplary claims service also sees over 99% of claims reimbursed and we offer expertise on risk management, giving you the opportunity to reduce exposure and save on premiums.
If you would like further information about our corporate and farming insurance services or would like a quotation, please either telephone us or complete our enquiry form.
From our Blog
April 16, 2021
Every year rural crime costs millions of pounds and causes untold anxiety to farmers and rural businesses....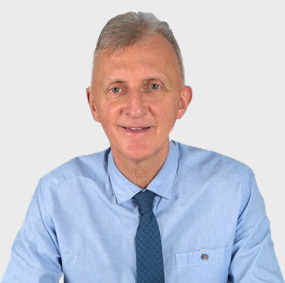 "My team of dedicated staff are here to help you. Every customer is different so I don't just quote from rate books, I visit your premises to correctly assess your needs. In this way you are assured of the correct insurance. I have built my company on a foundation of offering the right insurance for your needs."
Keith Fowles, owner of KLF Insurance Brokers Ltd